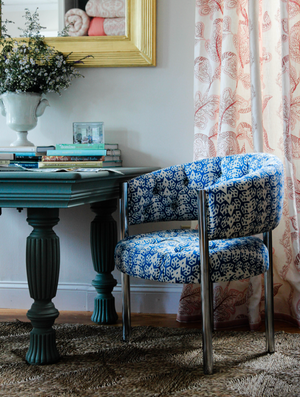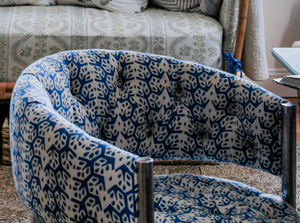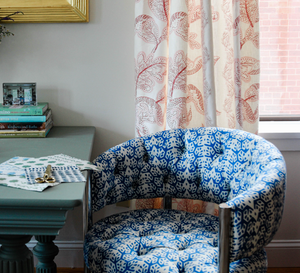 Cecil Stripe in China Blue Chair ( Six Available)
PLEASE NOTE THIS ITEM IS FOR PICK UP ONLY IN OUR LITCHFIELD STORE.
Sold individually or in a set of 6 these chairs are the perfect addition to any home! 

Eliza sourced the chairs and then had them recovered in our beautiful Cecil Stripe in China Blue. 
Please note that this item has been used for a photoshoot or design project so may have some light wear and tear. Please reach out to customerservice@sisterparishdesign.com for more information or images.