Learn some of Eliza's favorite tips and tricks when it comes to making pillows.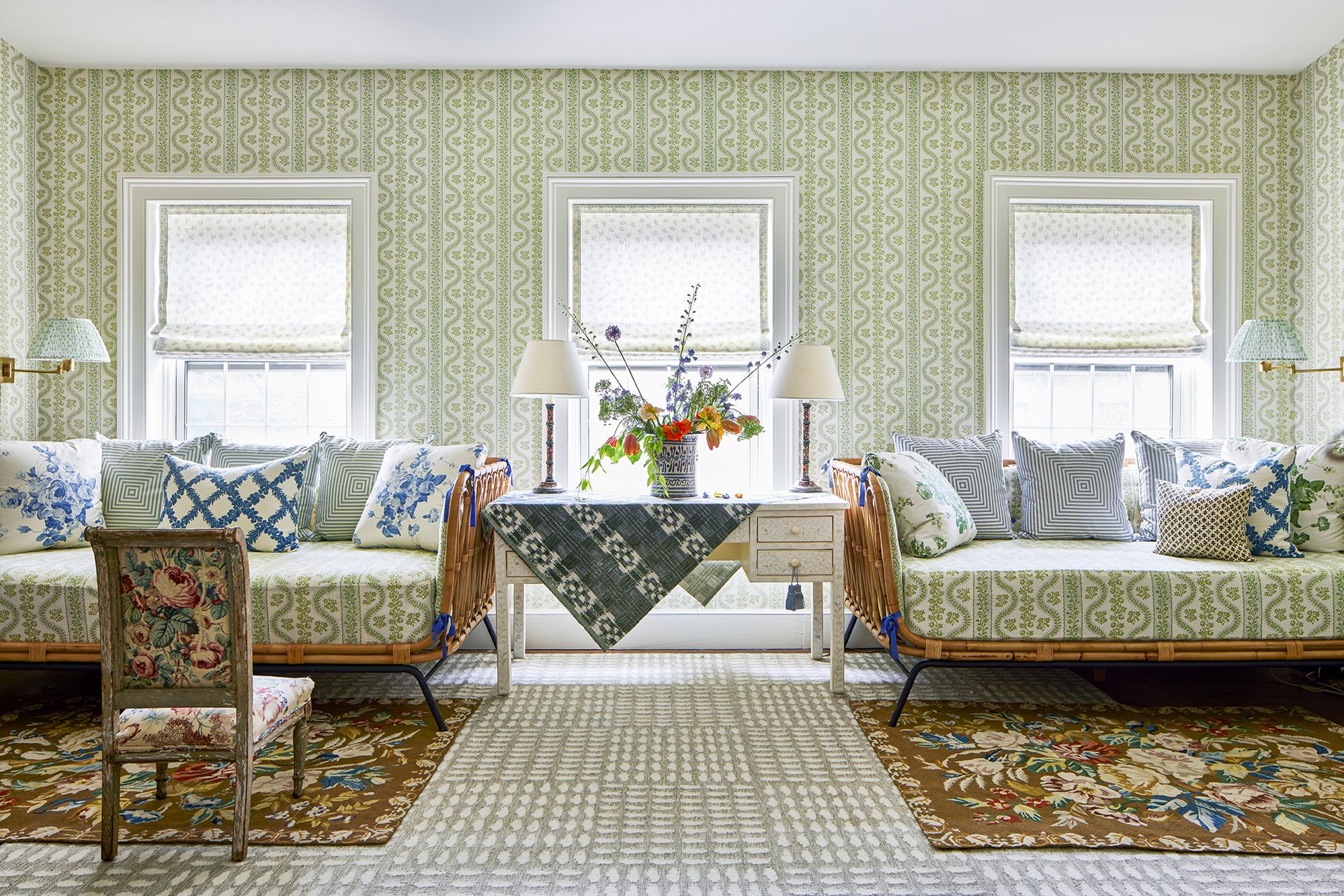 Pillows serve both aesthetic and functional purposes and are a must-have for most rooms. They are a great opportunity to add flair and imagination and play around with different textiles.
From vintage textiles to pops of color in simple cotton, they can tie rooms together and also add that surprise color that lifts the mood and creates a comfortable space.
Do not spare on the quality of your pillows as cheap pillows can wreck a room. Take special care in the shape and size of the pillow you choose, making sure it is in proportion with the furniture in the room. Keep scale and quality top of mind when making your choices!
Pillow Guide
Square pillows are the most common shape and the most versatile. We think they look great on any piece of furniture.
Rectangle pillows work well when placed on chair seats leaning against the back or centered on sofas or beds.
Boudoir pillows are decorative and luxurious. These smaller rectangle pillows are used on beds and many times have a flange and should always be of high-quality material.
Flange: A flange is a classic decorative accent added along all sides of a pillow and has a seam allowance of 1 to 3 inches.
Ruffle: A gathered strip of fabric used to trim a pillow and add an extra layer of luxury and femininity when used sparingly.
Tips from the Workroom: Pillows
Pillows: Our Guide for Ordering Inserts
For a full and plump look, we recommend ordering an insert that is 2" larger than the size of the pillow case.
For example: if you purchase a pillow cover that's 20"x20", purchase a pillow insert measuring 22"x22".
For lumbars, we typically recommend purchasing an insert the same size as the pillow cover to help prevent overstuffing.
The inside of the insert also matters. We recommend ordering inserts that are 90% feather, 10% down. This will create a not too soft, not too firm pillow that is supportive yet flexible!