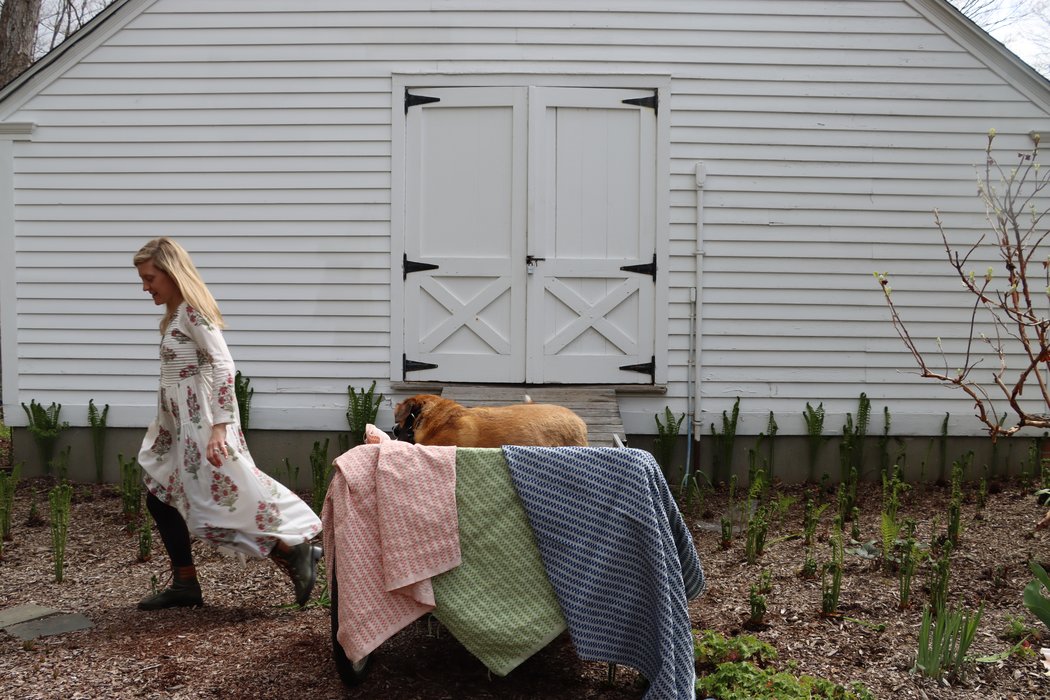 A wool-cotton blend, yet interesting and stylish, will hold up in the most lived-in rooms.
Named after the majestic Hudson River, this soft and luxurious woven was designed to be the perfect coordinate for any Sister Parish print.
A wool-cotton blend makes Hudson Woven Fabric sturdy, interesting and stylish. It will hold up in the most lived-in rooms-on sofas, headboards, slipper chairs-is is woven to last!
A combination of lovely complex colors and a subtle adaptation of a stripe, Hudson Woven is a great example of how every detail matters. From a softly effervescent shell pink, to a multi layered grass green, to the classic indigo, these are truly some of our best colors and coincidentally Sister's personal favorites!
We are so happy to introduce Hudson Woven. Made in the United States.
Brother Performance Woven
Woven from 100% solution-dyed acrylic.
Fade resistant. Stain resistant. Mildew Resistant.
Sustainable luxury in its most practical form and most glorious colorways!
Available in four fabulous colorways- paprika, blue, indigo and green multi, our new Brother Performance Wovens work anywhere from high to low and provide lasting durability on upholstered pieces or window treatments.
Woven in multiple thread tones, they are subtle yet complex and can be paired with multiple colorways. Made to be tested by parties, kids and dogs, they work equally well in the most sophisticated rooms.
Our Brother Performance Fabric is made in the United States by skilled artisans.
We are particularly smitten with this new performance fabric.