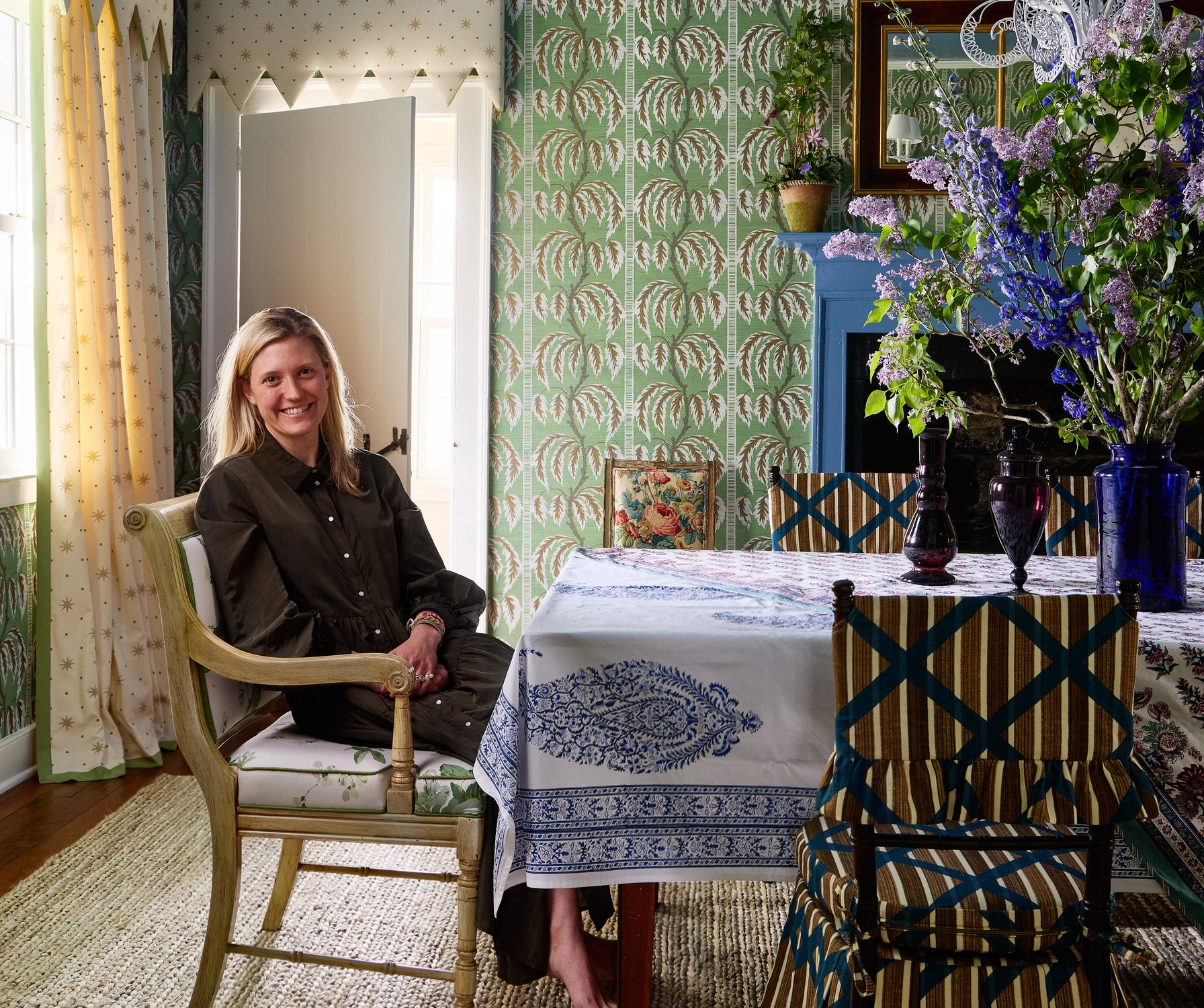 Click a room below for Eliza's tangible tips and takeaways, as well as, inspirational images, schemes, and sources to help you get the look.
Happy Decorating!
A kitchen that also functions as a playroom.
Click here to learn about different types of valances and how to custom order them, how to experiment with trim, and Eliza's tips and tricks for mixing modern and traditional styles.
A dining room where your guests never want to get up from the table.
Click here to learn how to make a skirted ballroom chair, how to make a custom shaped pointed valance, as well as, Eliza's favorite tabletop sources and inspiration.