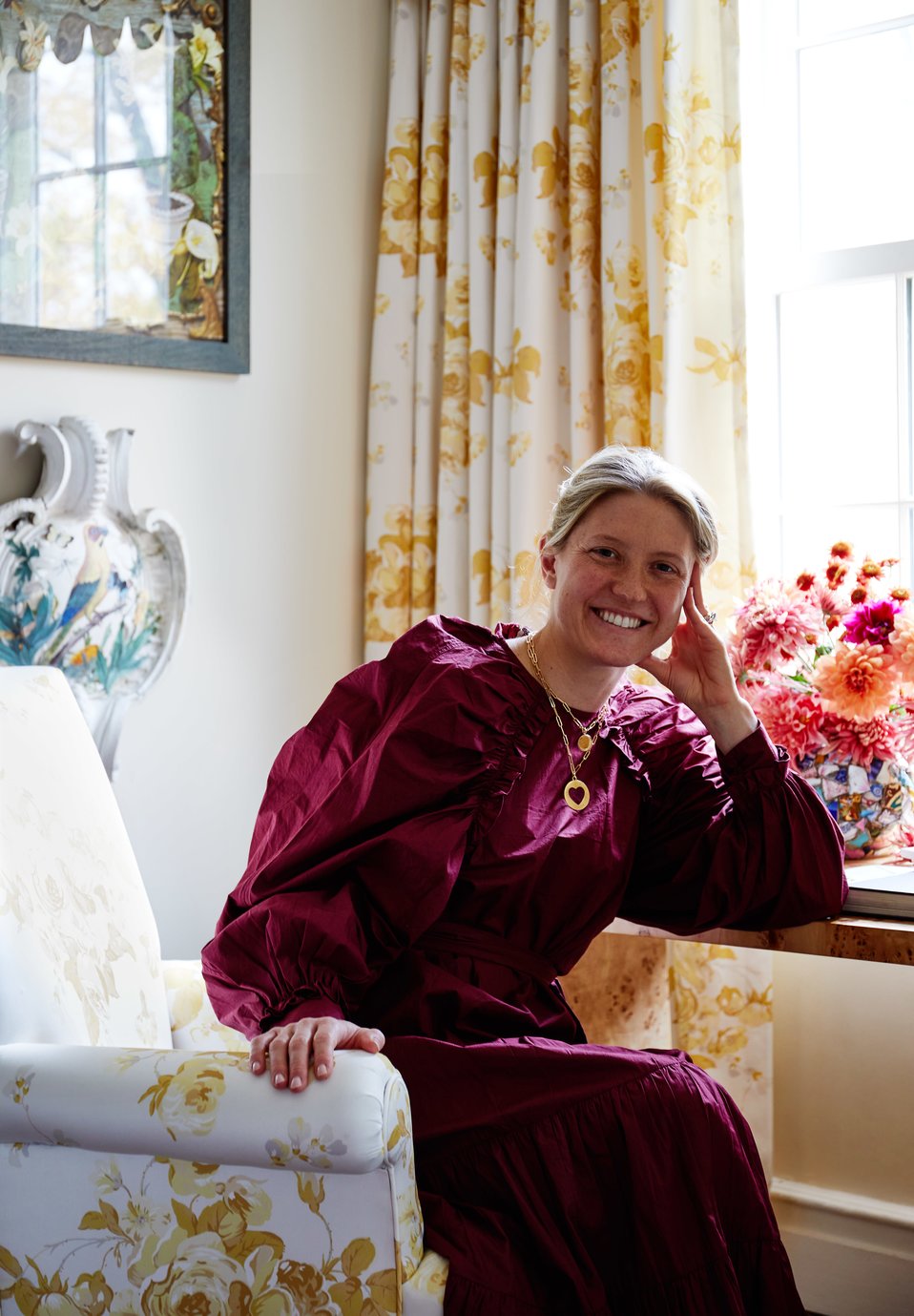 Eliza Crater Harris is the Chief Creative Officer of American heritage brand, Sister Parish Design.
As the great-granddaughter of design icon Sister Parish, Eliza's work honors her family's design legacy by overseeing product development, textile production, visual merchandising, and marketing initiatives for Sister Parish Design.
After graduating from the University of St. Andrews in 2011, Eliza pursued her career in the decorative arts in New York City, training under the foremost traditional design firms in the country.
Experiences ranging from set design, interior design, and product design prepared Eliza to join her family business in 2018.
Under Eliza's creative vision, her company continues to honor the story of great American houses, through the idea that decorating is to dream, and Sister Parish Design is a family of dreamers.