How to Tackle Custom Window Treatments
Curtains and roman shades are a key design element of any space. They absorb sound, moderate light, add texture, and make a room more intimate and inviting.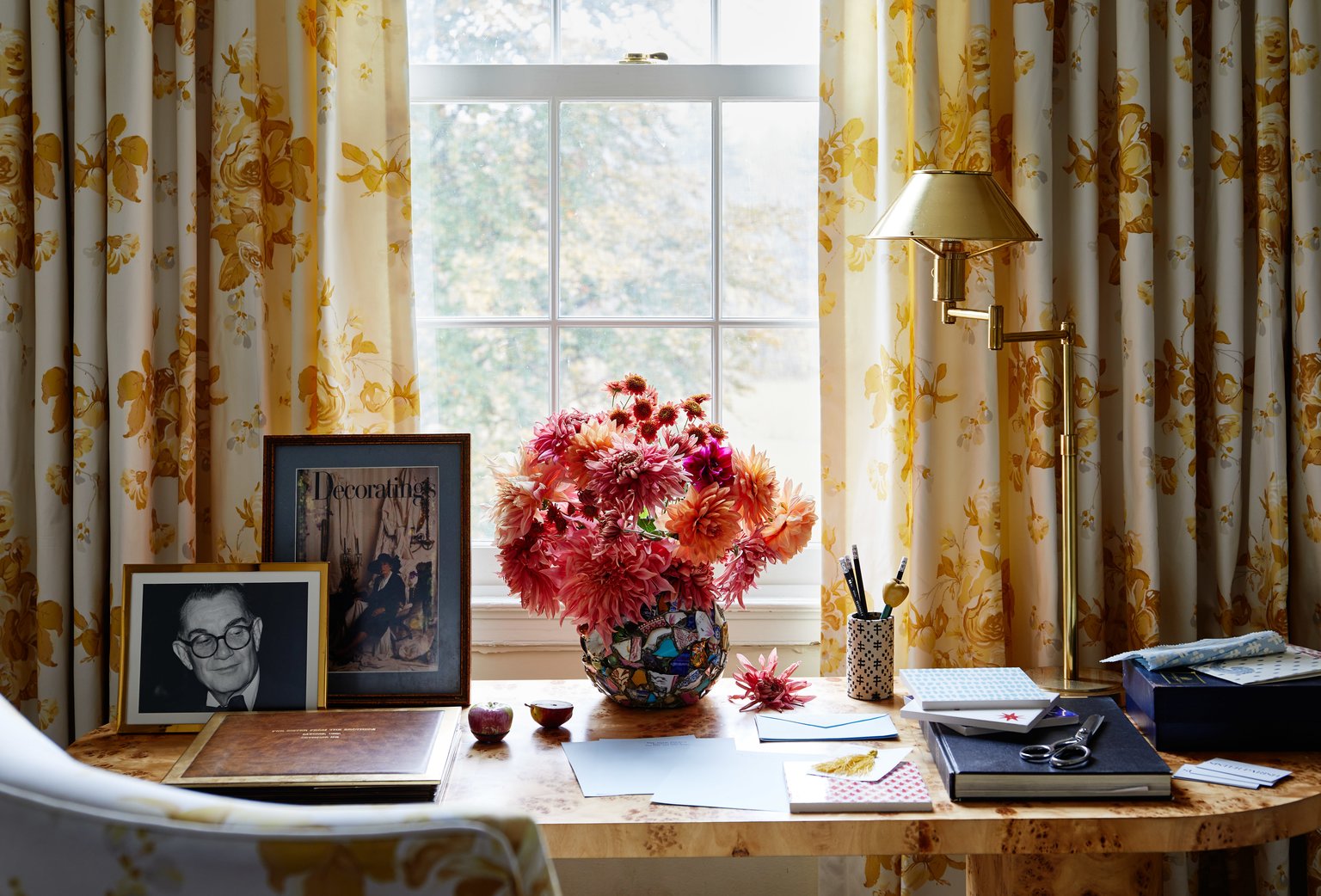 Take a moment to analyze your windows or take photos of all windows that require new treatments for you to refer back to later. Are there radiators below or next to the windows? Do your windows face a busy street or are they protected by nature? Which windows get the best light and when? These are examples of questions you must ask yourself, so you can select the appropriate window treatment solution for your space. Always begin with the practical considerations before you move to the design elements.
Determine what type of window treatments make the most sense for your room. If you are working with a designer, it is their job to guide you through this process, but I do think it's helpful for you to make sure that the designer's suggestions align with your needs. This is the moment in the process for you to speak up! If you are doing it on your own, think carefully about how you plan to use the room to ultimately make the decision for what to make. For example, a ground floor living room in New York City might require privacy at all times of day. In this case, I would move forward with a double curtain rod that can hold both sheer fabric panels and cotton / linen fabric panels. I would draw the sheer's during the day as they would allow for both privacy and filtered sunlight. I would draw the heavier cotton / linen curtains at night for complete privacy and that cozy cocoon-like feeling that you get with drawn curtains. I did something like this for my parents bedroom that faces a busy street.
Whether working with a designer or doing it on your own, it's helpful to consider how much fabric a certain type of window treatment takes. Window treatments are typically a significant portion of the budget, so this is an important step to ensure you are prioritizing the elements that matter most to you. If you are doing it yourself, it's helpful to measure the windows to determine approximately how many yards of fabric you will need for the window treatments you want. This is for budgeting purposes only, so that you feel confident this style of treatment is something you are prepared to spend on before engaging the workroom. I always recommend that the workroom determines how much fabric you ultimately need. Do not order fabric until you get the amounts from the workroom. Take a look at our two reels on instagram that walk you through how to measure for curtains and roman shades.
If you are doing it yourself, this is the time to engage a workroom. It is standard practice for the workroom to come to your house to measure your windows, so that they can tell you how much fabric you will need and if they foresee any installation issues with the treatment style you've selected. Also free to ask them approximately how much a pair of curtains or a roman shade costs (the price to measure and install should be included in this price). That way, you have a complete picture of what the project will cost before getting into the nitty gritty.
Now it's time for the fun part. It's time to play with textiles! Consider what you are making and how the textile will look in the style you want the workroom to make. Order samples off of our site and play around with them. We offer samples of all of our patterns. This fabric has to ultimately play off the other patterns in the room, so create a little scheme for yourself. Our sales team is a resource you can always email or call for help.They know our collection backwards and forwards. We also sell swatch sets that are categorized by color and even some of my favorite schemes in the collection. If you are working with a designer, they will create a scheme for you that includes the window treatment fabric. Enjoy this step! This is the time to let your creativity flow or where your designer can show off their creativity and create something truly unique for you.
These next two steps are only important if you are doing it yourself.
After you've made your decision, check stock on our website. If we have the textile in stock, you can place the order directly off the site. If there is no stock, email us and we will tell you the lead time on the textile and you will place the order directly through a sales person.
If you ship directly to the workroom, make sure to track your fabric and ensure the workroom receives it. Once they have received it, confirm an installation date with the workroom. Typically a workroom won't give you an install date until they receive the fabric.
Curtain Types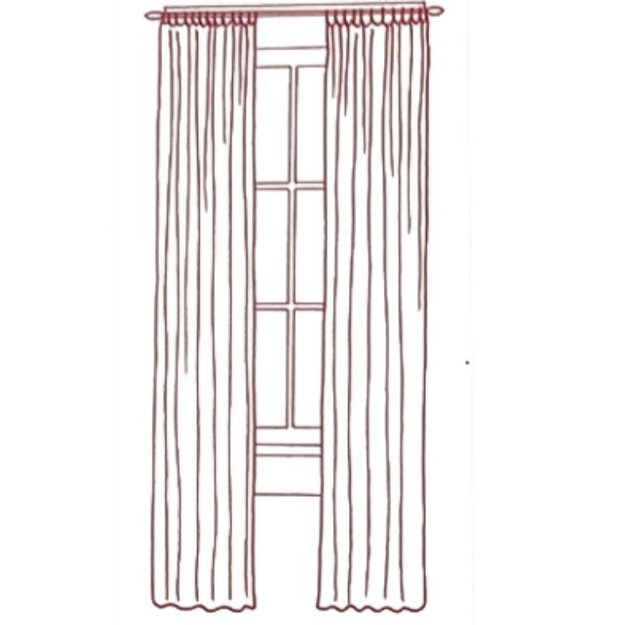 A pair of curtain panels is the most simple curtain design. We recommend adding trim to add more detail and interest. You can use ready-made trim, or create your own with a corresponding fabric from our collection.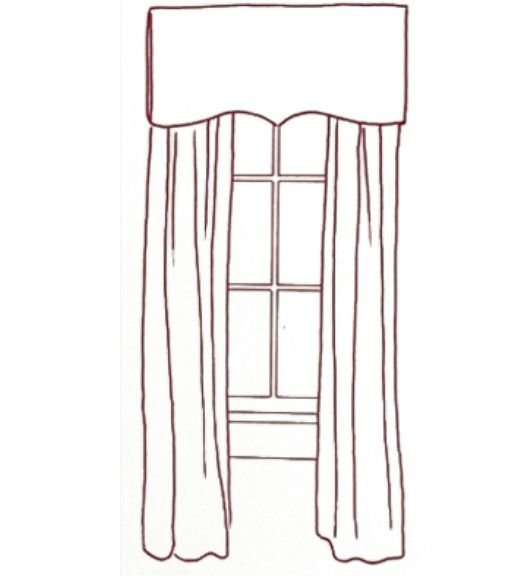 A valance is a wooden box that is covered with fabric and mounted to the wall above the curtain. A valence adds a luxurious imaginative element to curtain panels.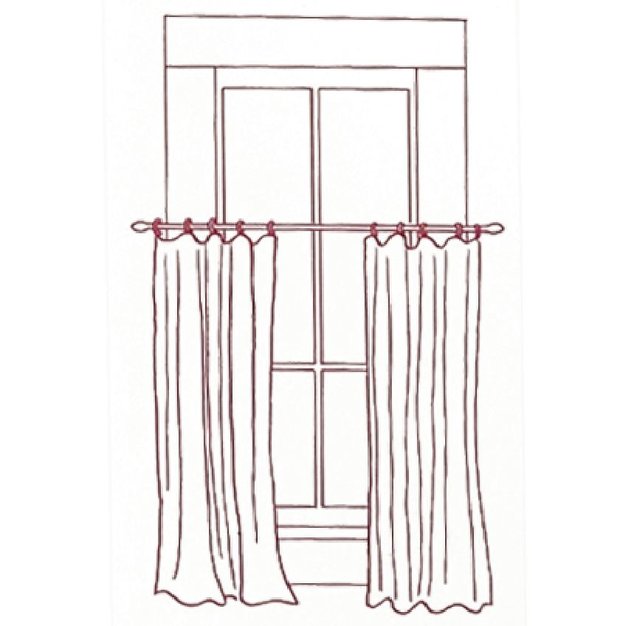 Cafe curtains or "kitchen curtains" are curtains that are half height and usually made out of sheer fabric which allows for some privacy but plenty of light.
Curtain Length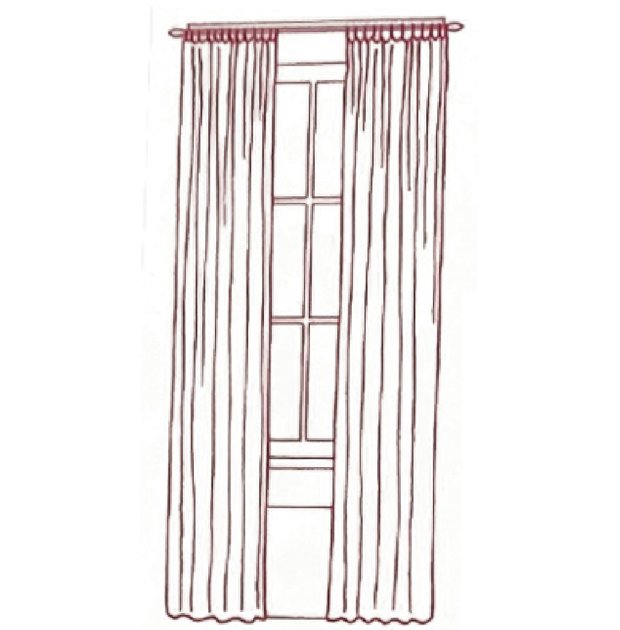 "Brushing the Floor" means that your curtains just touch the floor.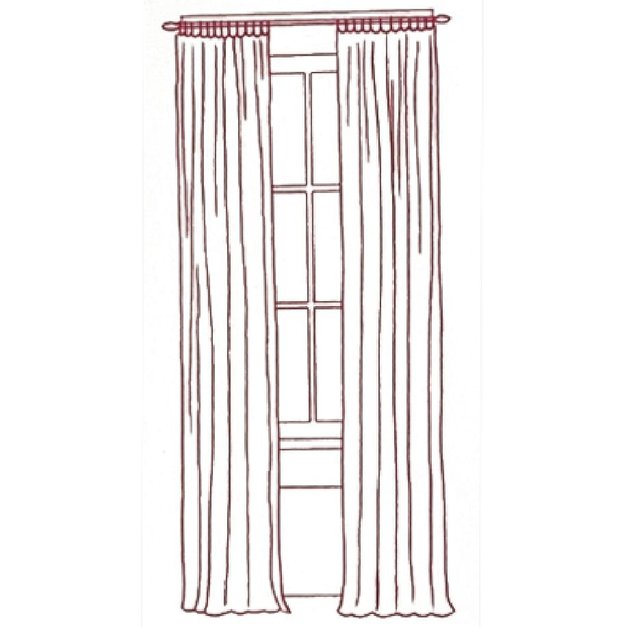 "Breaking on the Floor" means that the curtain panels are about one (1) inch (give or take) longer at the bottom, so that they're making contact with the floor. This creates a softer look.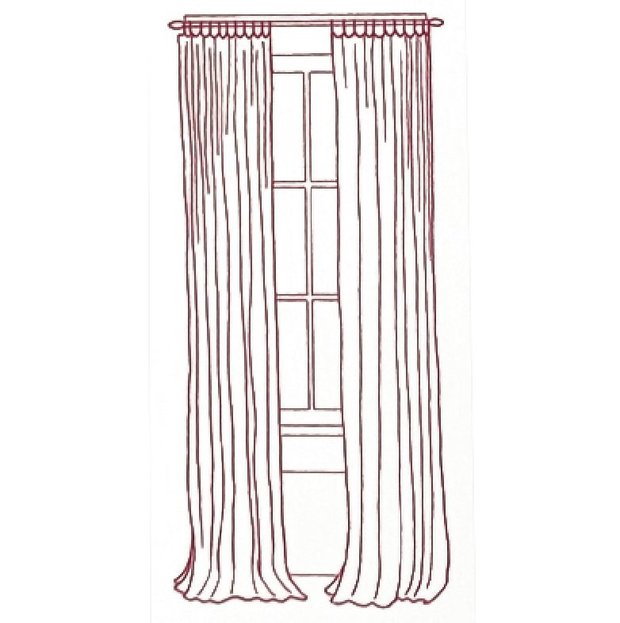 "Pooling on the Floor" means that the curtain panels are an extra one (1) to three (3) inches longer at the bottom. This allows the fabric to quite literally "pool on the floor" and creates a dramatic, luxurious look.
Shade Types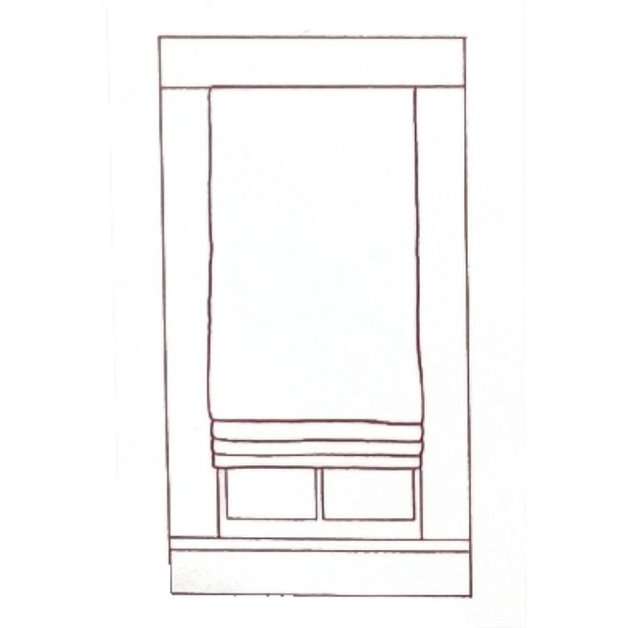 Flat roman shades provide a clean and tailored look. These shades are formed from fabric folds that stack neatly as they are opened.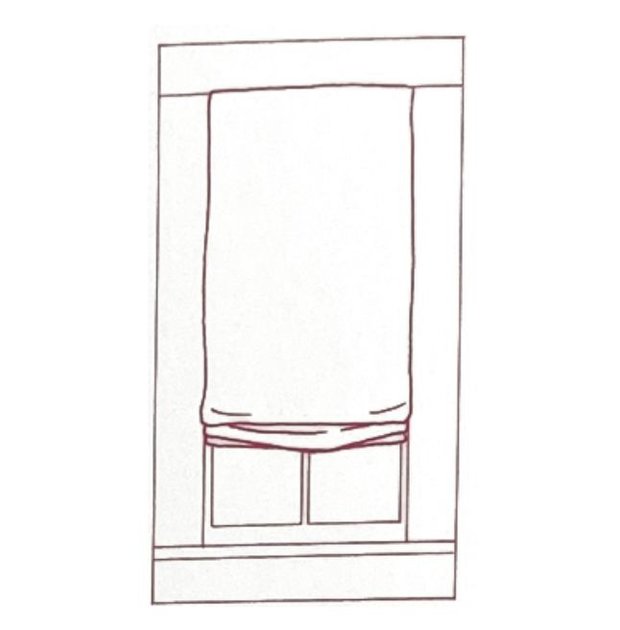 Relaxed roman shades add a softer, more feminine look.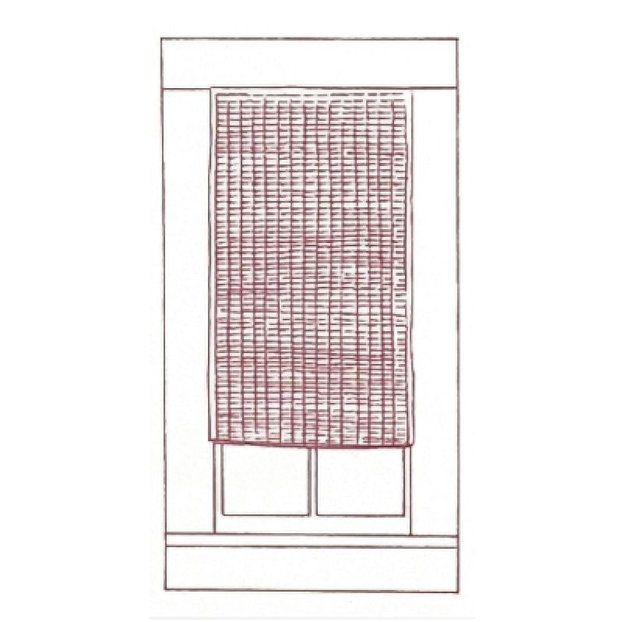 Matchstick shades are typically made from natural materials such as bamboo or wood. These provide a wonderful texture to a window and can be used with or without curtains.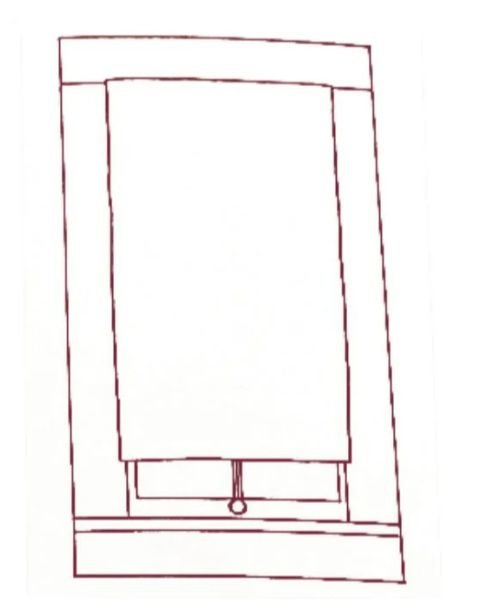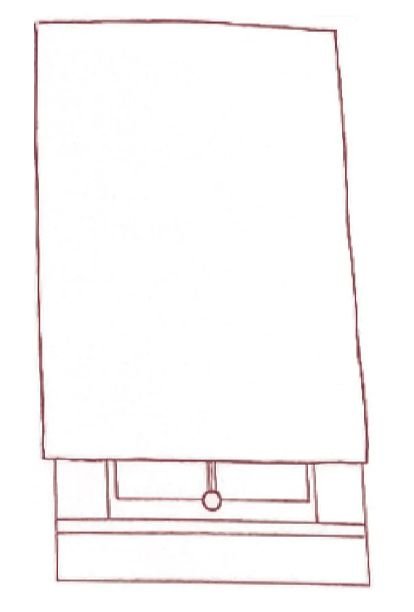 Inside Mount vs. Outside Mount
When it comes to mounting your shades, there are two main options, inside mount or outside mount.
An inside mount means the shade fits neatly inside the window frame and offers the cleanest and most minimal look possible. Accurate measurements are critical for inside mounts.
An outside mount is usually installed outside the window frame, covering the entire outside of the window frame. This mounting option is for when you want to create an illusion of wider windows or a higher ceiling.